This wiki is under construction!
This wiki requires cleanup and is currently under construction. You can help Remake your Life! Wiki by improving it!
Welcome

Welcome to Remake your Life! Wiki
A wiki dedicated to everything about the series written by Nachi Kio and illustrated by Eretto.
We currently have 1,385 edits and 114 articles. Please help this wiki by expanding or editing it. Thank you.
This wiki is likely to contain unmarked spoilers from the series! Read at your own risk!
Synopsis
Kyōya Hashiba, who worked at a game company, had his dream shattered and decided to return to his parents' home, but after waking up, it was ten years ago…… For some reason, he was attending the arts college that he was supposed to have given up on, furthermore, the creators that he admired in the future were his classmates!?
About

Bokutachi no Remake (ぼくたちのリメイク, Bokutachi no Rimeiku, "Remake Our Life!") is a Japanese light novel series written by Nachi Kio and illustrated by Eretto. Media Factory have published eight volumes and two spin-off volumes since March 2017 under their MF Bunko J imprint. A manga adaptation with art by Bonjin Hirameki has been serialized via Kodansha's Niconico-based Suiyōbi no Sirius manga service since November 2018. It has been collected in four tankōbon volumes. An anime television series adaptation by Feel is scheduled to premiere on July 10, 2021.
Helping Out!
For anyone who wishes to get involve, Feel free to help expand this wikia. However, please remember this rules:
Help fix the grammar if you do not think it make sense.
Add appropriate categories to any page you might be making.
For people who wants to upload images, please save them in .png or .jpg format.
For any sign-in wikia contributors who wants to upload images, please remember to specify licensing.
Obtain permission before using other people's content.
Do not crop character screenshots.
Allow your writing to be presentable for the public.
Do not make pointless articles. If you see one, put the Request for Deletion tag on.
For fanart pictures, it is only allowed on your User page, not on articles.
---
To create a new article, simply enter the article title in the box below:
Promotional Video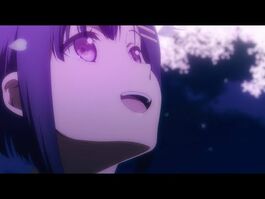 Affiliates
'If you would like to become an affiliate of Remake your Life! Wiki, contact us.'.